Meet Northwest Family Health Center's Providers
Primary Care Physicians in Orlando FL
At Northwest Family Health Center, our mission is to provide quality, timely, cutting-edge and compassionate medical care to residents of all ages within and around the metropolitan Orlando and Central Florida area.
Our vision is to serve as the leading physician-owned medical group in Central Florida that delivers the highest quality of healthcare to our patients -- with the compassion and skill that, not just provide better outcomes, but that always meet or surpass your expectation!
Our experienced family medicine providers treat all kinds of illnesses and conditions, including chronic diseases, wound care, and infectious diseases, offering care to men, women, and the entire family. Our emphasis on wellness and disease prevention is designed to keep you healthy and out of the doctor's office, and to decrease your overall healthcare costs. Our on-site services and diagnostic testing are offered to ensure that when you do visit us, your appointment can be handled efficiently.
We treat patients of all ages and genders, from newborns to the elderly, offering a wide variety of in-office procedures to accommodate our patients' busy schedules. We look forward to welcoming you to our practice.
Nirva M. Lindor-Antoine, MD
Medical Director – Chief Medical Officer

Dr. Lindor is a Board-Certified Family Physician who is Licensed in New York, Pennsylvania, and Florida. She is a member of AAFP, AMA and TAGHI. After earning her Bachelor's Degree in biology at Rutgers University in New Jersey, she went on to earn her Medical Degree at Hahnemann University School of Medicine (now Drexel University School of Medicine) in Philadelphia, Pennsylvania. Dr. Lindor completed her residency in family practice at Williamsport Hospital in Williamsport, PA, and she has been in medical practice since 1999.
Dr. Lindor enjoys serving in underserved areas, and has volunteered in Haiti, Kenya, and Cameroon. Dr. Lindor authors medical articles for a local Haitian magazine, and she also serves in an organization that provides ongoing medical relief to Haiti. Dr. Lindor is fluent in English, Haitian Créole, French, and Medical Spanish.
Garry B. Antoine, MD, RRT
Physician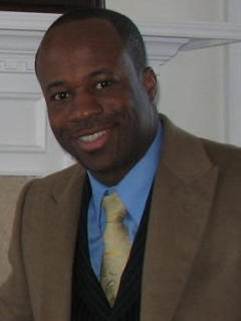 Dr. Antoine is a general practitioner and an entrepreneur who earned his Medical Degree at St. Matthew's University School of Medicine in Cayman Islands and completed his post-graduate training at Santa Rosa Hospital in Puerto Rico. Prior to medical school, he has earned his Bachelor's degree in Biology and Chemistry at the State University of New York in Purchase, NY, and his Associate Degree in Respiratory Care at Westchester Community College in Valhalla, New York.
Dr. Antoine has great interest in preventive medicine, global health, medical research and infectious disease. Some of his research and publications include: Measuring Serum Vancomycin Levels in C-Diff Patients Receiving Enteral Vancomycin; Immune Response to Primary Vaccines in pre-term infants; and Effects of Fatty Acids on Breast Cancer Cells. He is licensed to practice medicine in Florida and Puerto Rico and is a member of AMA, ACCP, AARC, TAGHI, and Puerto Rico College of Physicians and Surgeons.
He is fluent in English, Haitian Créole, French, and Medical Spanish.

Northwest Family Health Center Blog
The latest news in quality, timely, cutting-edge medical services for residents within and around the metropolitan Orlando and Central Florida community.